---
Damascus Steel
Burl & Resin Inlay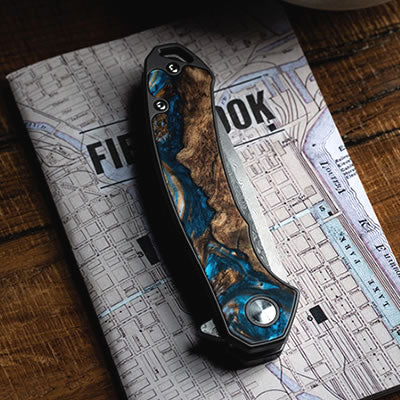 EDC Perfection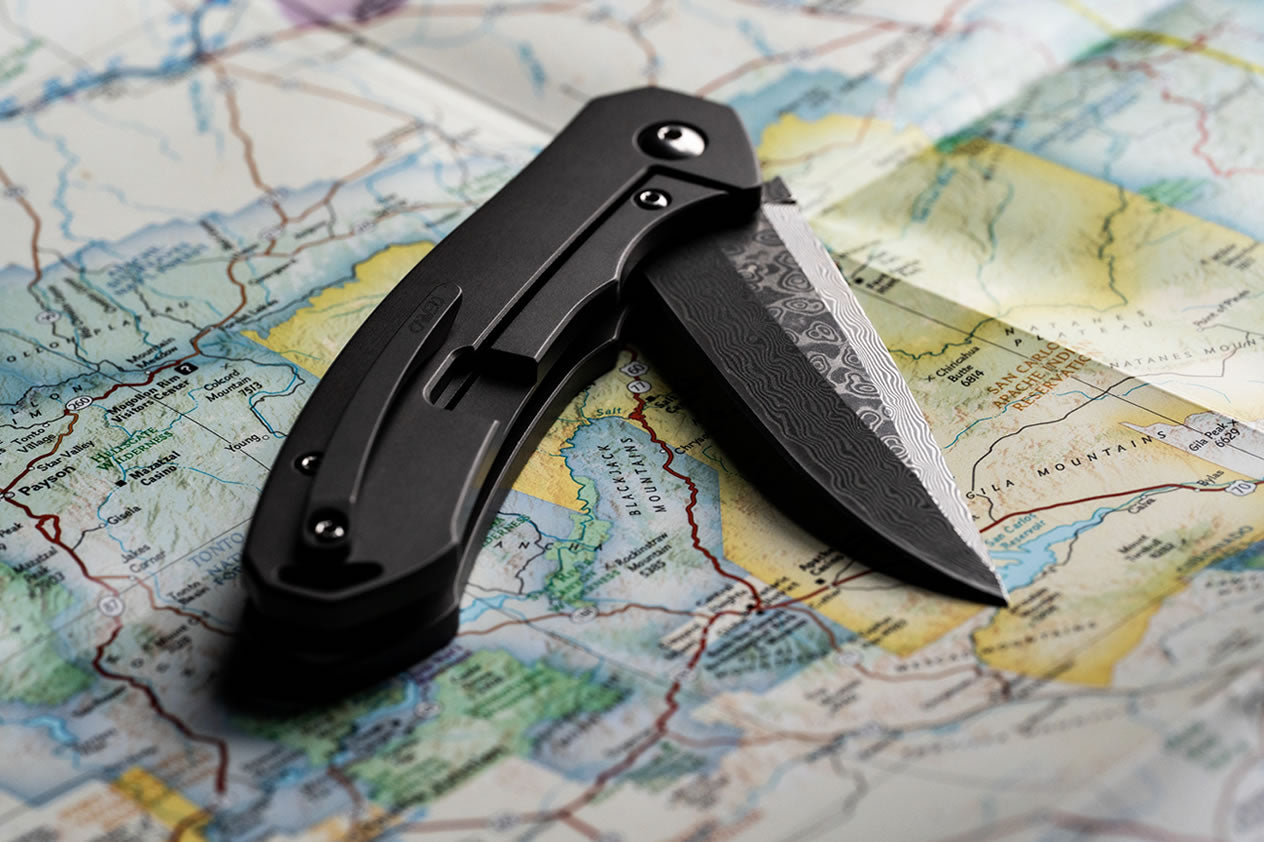 FAQ
Will I get the exact knife pictured?
Yes! Everything we make is One of 1 and we take a photo of every single inlay.
How often do you upload new knives?
We typically upload new pocket knives every weekday, usually between the hours of 8AM and 3PM ET. We only do a Hunting or Field knife drop 3-4 times a year so those are much more rare.
Is it manual or assisted open?
This is a manual open knife. There is a flipper on the blade that helps you open it.
What are the dimensions and weight?
Blade only: 3" x 0.8" x 0.12"
Knife when closed: 4.13" x 1.1" x 0.46"
Knife when opened: 7.13" x 1.1" x 0.46"
Weight: 3 ounces (86 grams)
Is shipping free?
Orders within the USA will be shipped Standard for free and can be upgraded to UPS for faster delivery. International orders will have an additional charge for UPS 3 Day Worldwide Shipping and it includes all customs duties and taxes.
How was this knife designed/made?
Our design team at Carved (John + Gary) created this original design. It took months of designing, prototyping and testing to get the perfect look and feel. We wanted a knife that feels great in your hand, looks awesome and will last for a long time. In order to keep our costs at a reasonable level we chose to do the blade and handle production overseas. We weren't able to find a US based production company that could supply our demand level. The steel and titanium used in our knife are independently lab tested in the USA to verify they meet our standards. If you are a US based knife maker and are interested in working with us on future projects, please reach out! We'd love to work with you. The Wood+Resin inlays are 100% made at our shop in Indiana, USA and are assembled with your knife when you place your order.
Is this knife legal in my state/province/country?
We can't provide any legal advice for you so please check your local, state or country regulations regarding pocket knives before purchasing. Since it is not assisted open and the blade is only 3" long, there should not be very many restrictions on this knife but please double check if you are concerned.