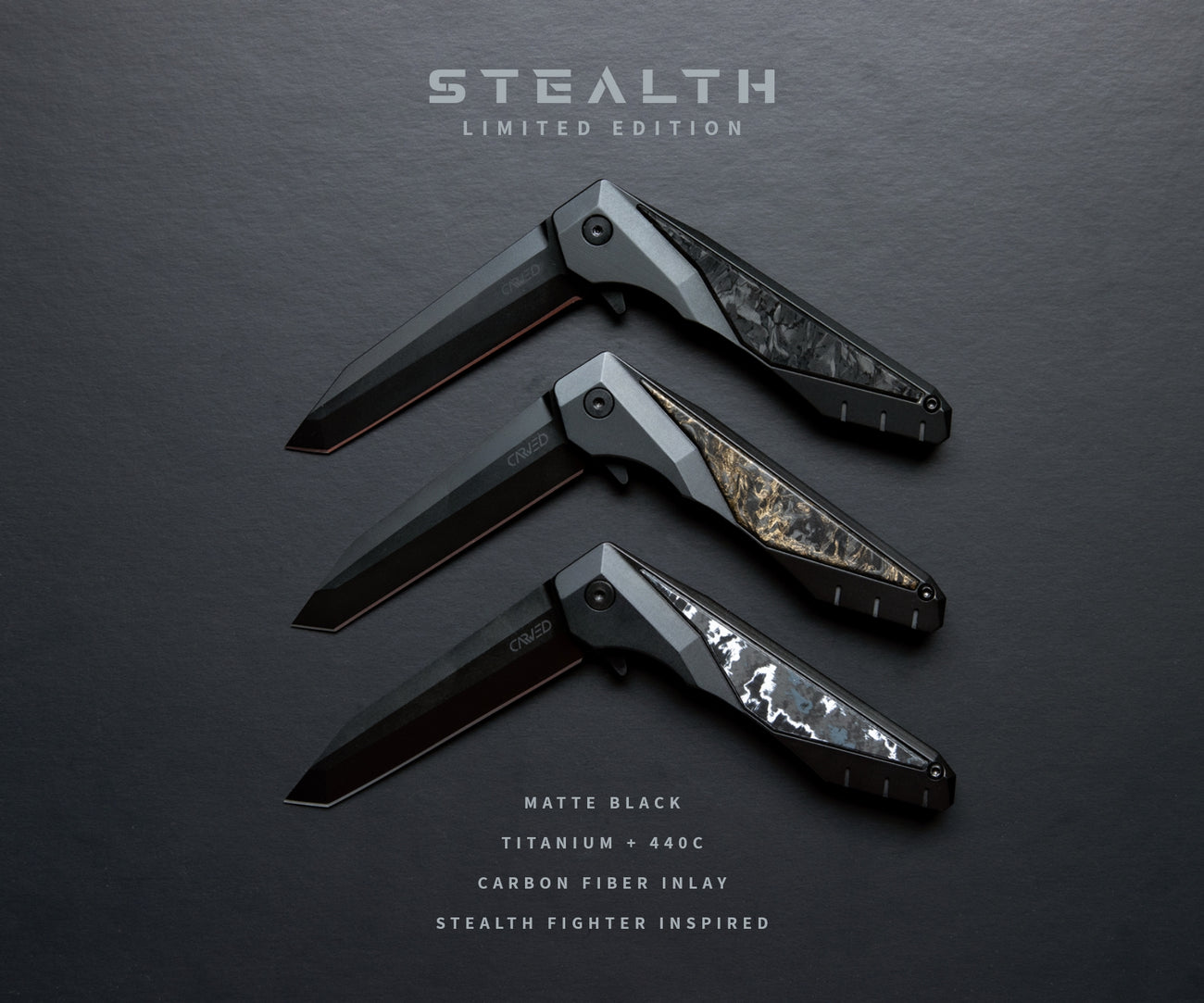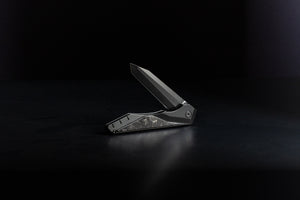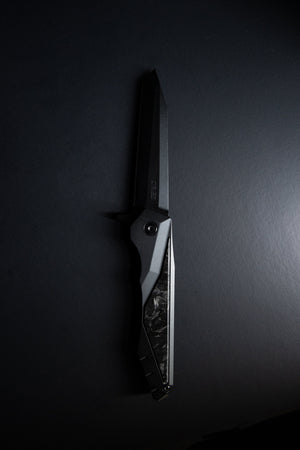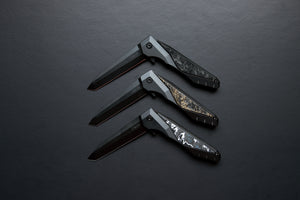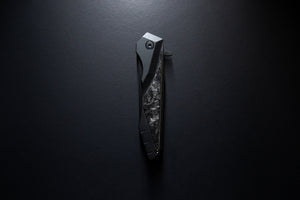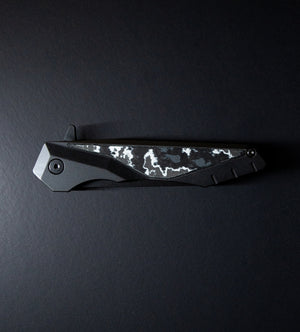 Stealth Fighter Inspired Design
The design of our Stealth knife is inspired by the F-117 Stealth Fighter. The lines, edges and even the blade shape are all modeled after various areas on the F-117.
Dimensions:
Closed: 4.14" x 0.79"
Open: 7.20" x 0.79"
Blade length: 3"
Weight: 2.7 oz
Limited Edition Carbon Fiber Inlay
We partnered with FatCarbon to offer 3 Limited Edition inlays. Dark Matter Gold is the rarest color at only 100 units produced. The inlay is made using recycled carbon fiber rowing, biobased epoxy resin, organic pigments, and renewable energy. The final result is an incredible looking, lightweight, and durable inlay.
-----